A programmer at a military base, a journalist for Voice of America, funded by the US government, a public park worker, or an electrician at a small town mayor's office are all government employees. In short, if your employer is a government agency (at the city, state, or country level as a whole), you are a government employee.
The range of specialties in government work is very wide. Government positions are not limited to heads of government, state, or city departments. Civil servants also include public school teachers, technicians, construction workers, USPS postal workers, sanitary inspectors, accountants, programmers and many, many others. Actually, any specialty can be in demand in the public service.
Such work presupposes good working conditions and an extensive social package – employees are provided with medical insurance, paid leave and sick leave, as well as a more than decent pension. Like city workers, US government employees can count on union assistance. Separately, federal workers are paid for the holidays, and money is allocated monthly for travel.
At the moment, the staff of urban services in New York City has more than 325 thousand people. Vacancies are available in education, healthcare, construction, transportation and many other industries.
The website of the City Hall of New York has published information on who can apply for city work. It is important that some positions do not require citizenship – New Yorkers who have permission to work in the United States can safely apply. However, for most positions, you still need to have a green card or be an American citizen. Therefore, it is very important to carefully study the employer's requirements for a particular job.
1. Resume
Before starting your job search, you need to write the correct resume, in which you must convince the employer to choose you. Talk about your skills, highlight exactly what your potential employer needs. Check out some important resume writing tips.
In addition, do not forget to write a so-called cover letter, in which you need to tell in several paragraphs why you should take this or that position. In the letter, you can give examples with numbers that show certain results in a previous job.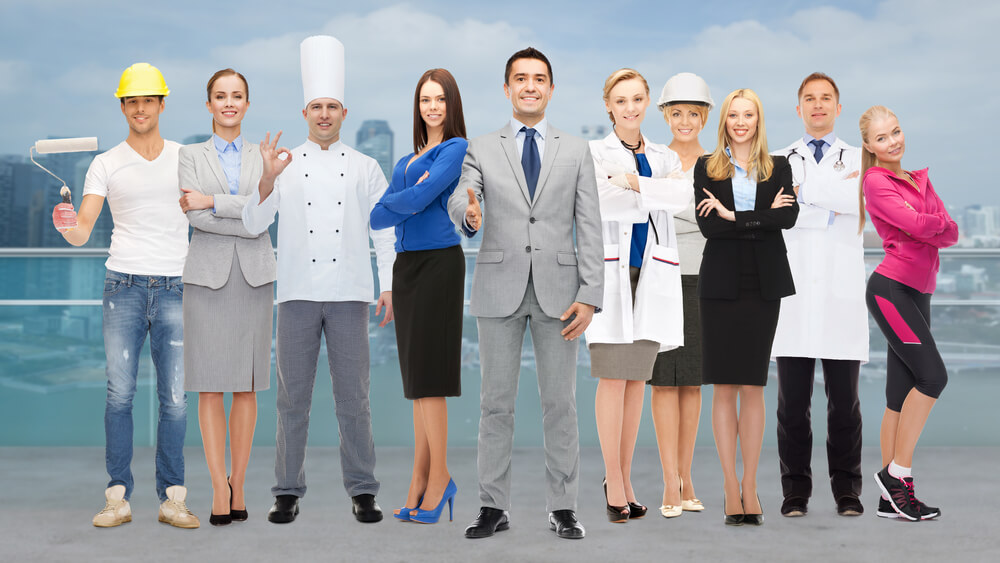 2. Search for vacancies
In order to find work in city structures, you need to register on the website of the City Hall of New York and create your account. In the future, you can receive all news by email. It is important to know that on the city's website you can submit an unlimited number of applications.
Several dozen different departments of the city are almost constantly looking for qualified specialists. The full list of vacancies can be found here. In addition, there is an advanced job search, which takes into account the wishes of applicants: salary level, place of work and much more.
For the simplest example, consider a job posted by the City Parks Department. All five boroughs in New York City require park staff. Anyone can apply for this position, because the employer does not require special education. It is enough just to show a diploma of graduation and be ready for physical work. Salaries start at $ 15.50 per hour.
If you are hired, the mayor's office will take a fee – $ 87. This is a mandatory payment for paperwork. You can send an application for a vacancy and resume electronically by attaching a cover letter.
3. Employment and education
Of course, getting a highly skilled job is not easy. For example, if you want to take a seat in the New York City Department of Education, you need to obtain a special state license or pass an exam – it all depends on the specific position. The mayor's office places very high demands on the vacancies of managers or executives. And this applies not only to urban jobs, but also vacancies at the federal or state level.
In addition, to get a good position, in most cases you need a higher education. In this case, immigrant applicants who received a diploma at home have several options: some may only need to evaluate a diploma in the United States, while others, in addition, will need to receive additional education in America. The city hall's website contains a list of agencies that help foreigners evaluate their education degrees.
Exam as a guarantee of obtaining a city position
To get a job in New York City municipalities, a candidate must pass a special exam. Depending on the field of activity, the applicant must sign up for a specific exam, which will determine his professional suitability. If the applicant gets a passing grade, then his last name will be on the waiting list. Of course, the process of getting a job can take a long time – people wait for their vacancy from 2 months to 2 years.
The scheme for getting a job after passing the exam is simple: the higher the score, the more chances of getting a job. It is important to remember that those employees who have taken positions in the mayor's office, having passed the qualification exam before this, can hold a position up to retirement. If layoffs begin in one or another Department, then the first to lose their position is the employee who gets to work in the city without an examination test.
Where to look for vacancies
The admission process and the organization of exams are handled by the city structure – DCAS. To choose the right direction for you, study the full instructions that will help you fill out the information for passing a particular test.
In addition, in 2014, New York Mayor Bill De Blasio created a dedicated workforce development agency, WKDEV. It cooperates with large urban organizations that need qualified specialists and often provide vacancies.